Boy Soldier
Recollections of World War II
Join 93-year-old Charles J. Palmeri as he shares his personal, eyewitness account of war in his new book, Boy Soldier: Recollections of World War II. Told for the first time, Boy Soldier is a compelling, must-read book for students of U.S. military history.
On August 1, 2020, Boy Soldier was awarded the Gold Medal in the highly competitive Autobiography/Memoir category at the Florida Authors and Publishers Association's 2020 awards ceremony. Said Boy Soldier's editor, Liz Coursen, "I like the symmetry of Mr. Palmeri having already received a Bronze Star Medal and a Silver Star as a teenager, and now receiving this prestigious Gold Medal at 94. It's so fitting, and so well deserved. Mr. Palmeri is absolutely an American hero, and it was my honor to work with him on his wonderful memoir."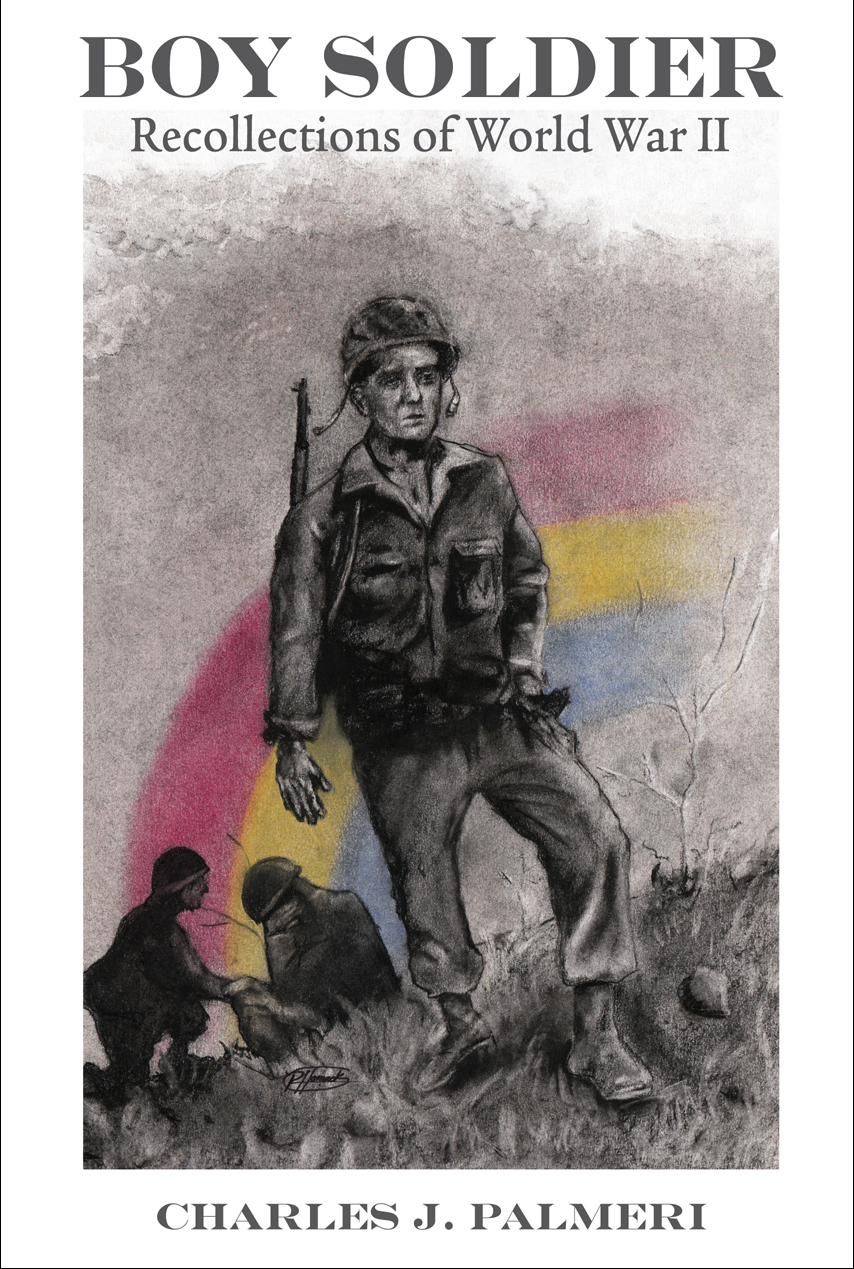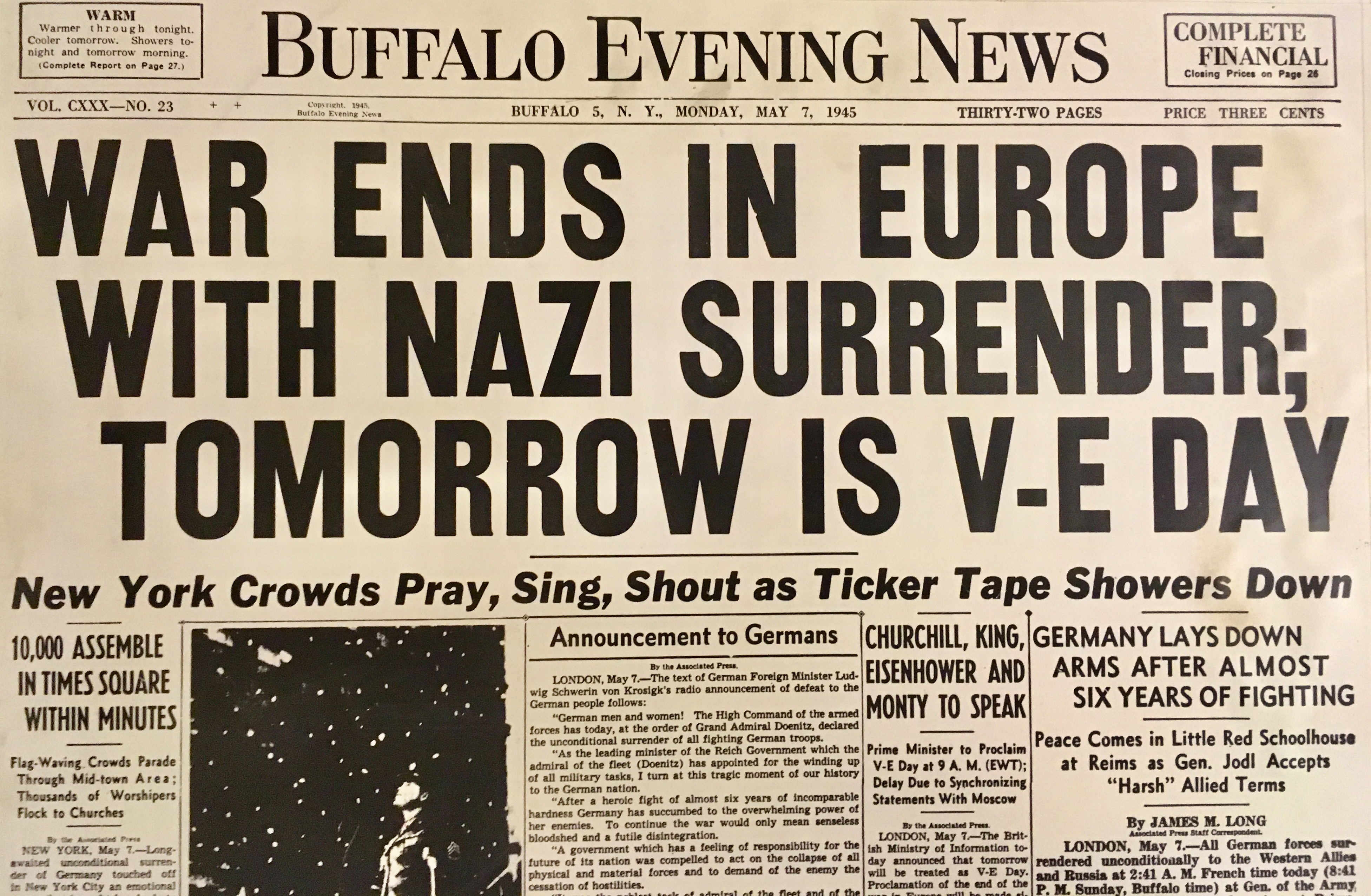 The V-E Day headlines on Charles's hometown newspaper, The Buffalo Evening News, May 7, 1945.
The 42nd Infantry crossing the swift Lech River.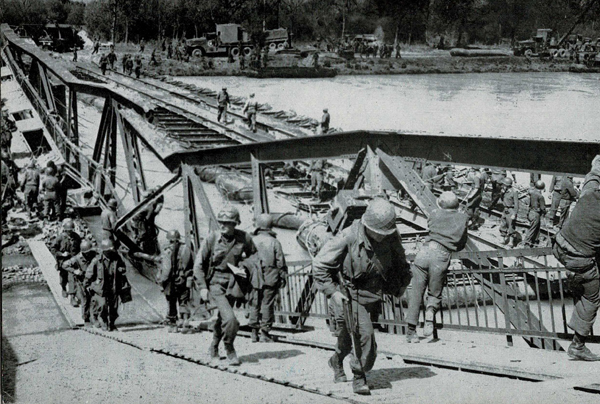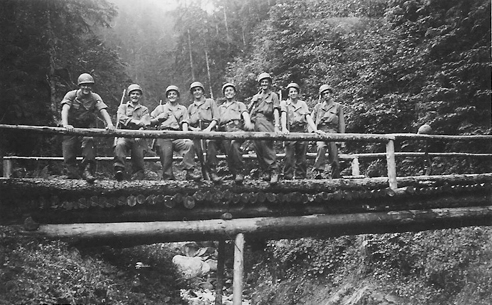 Rainbow Infantrymen near Hintertux, Austria. Charles Palmeri is third from the left.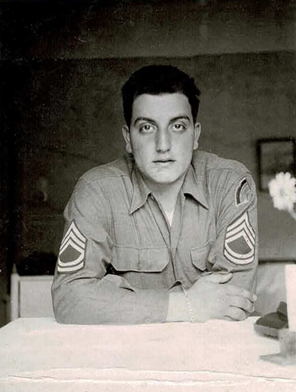 Charles J. Palmeri, Mess Sergeant.