Boy Soldier
Recollections of World War II
by Charles J. Palmeri
Boy Soldier: Recollections of World War II, Charles Palmeri's account of his experiences as a member of the 42nd Infantry, Rainbow Division, Company L, is that of an eyewitness, full of drama and pain. Now, at the age of 93, Charles remembers the perils and heartaches of World War II, recounting the dangers, the friendships, the horrors of the Dachau concentration camp, and then his post-war command of Camp Marcus W. Orr, an internment camp for civilian Nazi sympathizers.
For the student of world history who is interested in hearing first-hand from the pen of a man who was actually there, Boy Soldier: Recollections of World War II is the compelling, must-read story of an American teenager who becomes a real leader both during and in the immediate aftermath of World War II.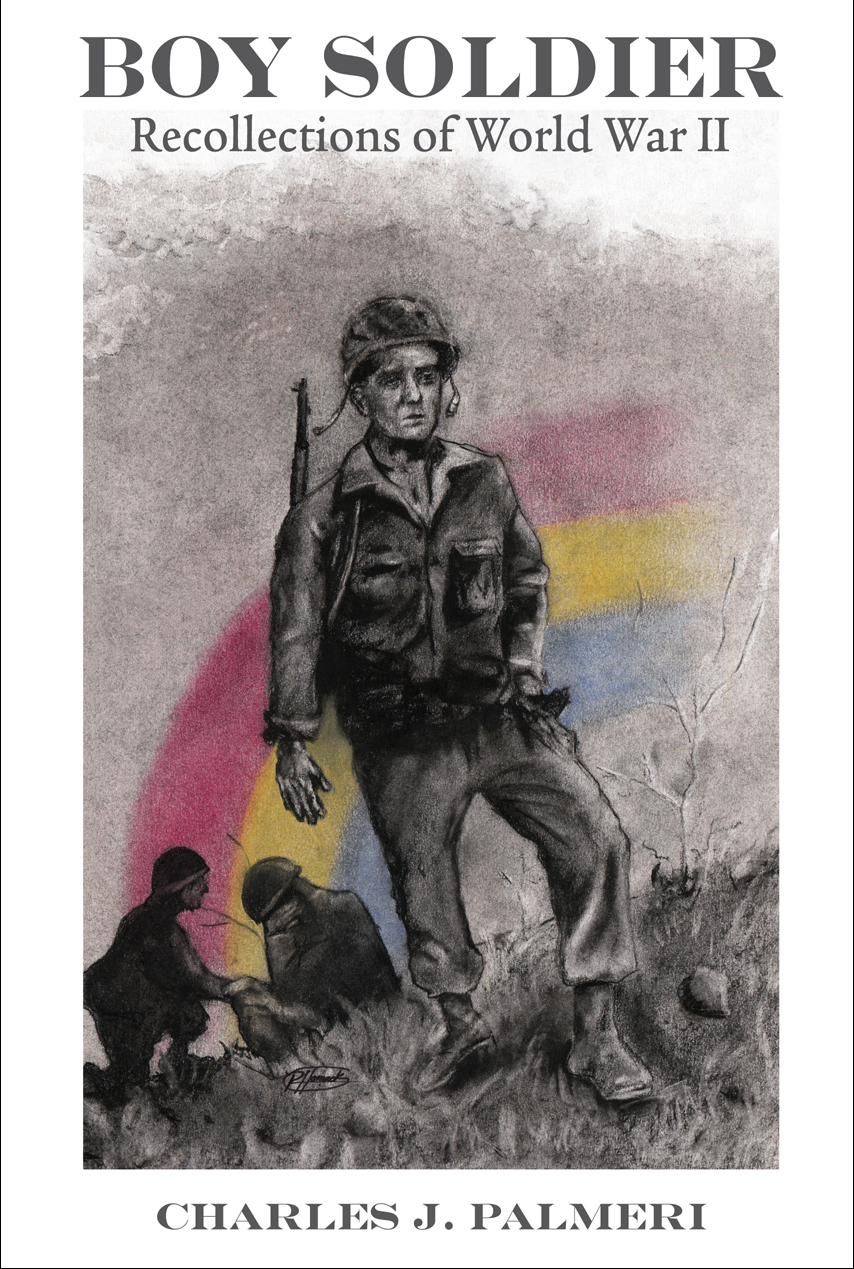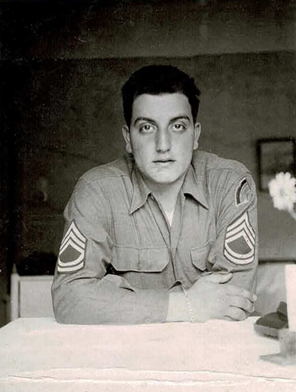 Eyewitness to History
When Buffalo native 18-year-old Charles J. Palmeri arrived in France as a brand new member of the 42nd Infantry, assigned to the 232 Regiment, Company L, he was among thousands of "replacements," young men who would bolster the depleted ranks of the 42nd, which had sustained losses of approx. 50 percent of its fighting force. In the next 100 days, the 42nd "Rainbow Division" would lose another 50 percent of its men in some of the most violent fighting of the Second World War, as the new "replacements" found themselves pitted against battle-hardened Nazi troops. And then, in the waning days of the war, the 42nd would arrive at the gates of hell: Dachau, the infamous Nazi concentration camp.
Join Charles as he takes you inside the U.S. Army, just as the war was drawing to its conclusion, in Boy Soldier: Reflections on World War II, his riveting memoir. Meeting new friends and fighting fanatical foes, Charles finds that heavy responsibilities have been thrust upon him, even though he is still in his teens. Read about what Charles saw, and what he thought about what he saw, in Boy Soldier.
This is not strictly a war story, it's my story. It's the two-year experience of a young soldier with a little over three months of combat at near war's end with fierce fighting and a high percentage of young American soldier casualties.
I held his green Italian-American dictionary in my hand and cried—the tears dropping on my platoon leader's little book and thinking his dream of visiting Italy at war's end would never happen. Basic training did not prepare me for this.
We began to feel part of a team of infantry soldiers. We marched with pride on the huge parade ground to the music of an army band, ready to go to war—after we had a short furlough home to show off our new-found military figures in uniform.
There a few jokes and some small talk about pending battle activity until one older man, about 24 years old or so, chastised us for not acknowledging the seriousness of the future danger we faced. I remember he said, "You young guys don't care, but I have a wife and a baby back home. I'm scared I may never see them again." We became quiet and more thoughtful when we saw tears rolling down his cheeks.
The platoon sergeant of the 1st Platoon, Sgt. Goldsborough, ordered his men to retreat, but stood his ground firing his submachine gun to protect the men who were retreating back to our base position. Three men had been killed and several wounded while Sgt. Goldsborough and another soldier, who stayed behind to support him, were captured.
The Germans stood up with their hands above their heads. Only the officer had a pistol—a Luger—which I accepted in surrender and kept.
We walked through the night in the rain on slippery, muddy roads, stopping for ten minutes every hour to rest. At one rest stop, they called a halt. As I sat down in the grass and looked around, I spotted a scary companion: a dead German soldier. But even he could not disturb my rest time.
Suddenly—no, not suddenly—I became less concerned about the thousands of dead prisoners and far more concerned about the prisoners who were still alive—and still suffering. Most of these poor souls, still wearing their pajama-striped uniforms, wandered about barely able to walk on their legs, which were thin as broomsticks. Some mumbled—some cried. Some could not even produce tears.
One morning after a light rain, there appeared over the valley south of Mayerhofen—not one—not two—but three very vivid rainbows. The people said they had seen doubles before, but never three. They took this as a good sign of God's approval of the Rainbow Division in the Zillertal Valley.